FORMULASI STRATEGI BADAN USAHA MILIK DESA (BUMDES) SAVANA RESULT DALAM MENINGKATKAN PEREKONOMIAN DAN DAYA SAING
Keywords:
BUMDes, faktor eksternal, faktor internal, strategi pengembangan , external factors, internal factors, development strategies
Abstract
Abstrak
Tujuan dari penelitian ini adalah untuk menganalisis kondisi internal dan eksternal dari BUMDes Savana Result, Desa Tegalwaru serta merekomendasikan strategi pengembangan bagi BUMDes tersebut dalam rangka meningkatkan perekonomian masyarakat dan menciptakan daya saing. Data penelitian berupa data kualitatif dan kuantitatif yang diperoleh melalui penyebaran kuesioner. Pemilihan sampel menggunakan convenience sampling. Metode analisis data menggunakan analisis deskriptif, analisis lingkungan, analisis matriks IE, dan analisis SWOT. Hasil dari penelitian menunjukkan bahwa BUMDes Savana Result berada pada strategi "hold" dan "maintain" dengan menerapkan strategi market penetration dan strategi product development. BUMDes Savana Result masih memerlukan bantuan dari Desa untuk mengembangkan usahanya. Hasil pertanian dari lahan pertanian dapat dikembangkan menjadi hasil produk sendiri. 
Abstract
The purpose of this study is to analyze the internal and external conditions of BUMDes Savana Result, Tegalwaru Village and recommend development strategies for BUMDes in order to improve the economy of the community and create competitiveness. Research data in the form of qualitative and quantitative data obtained through the dissemination of questionnaires. Sample selection uses convenience sampling. Data analysis methods use descriptive analysis, environmental analysis, IE matrix analysis, and SWOT analysis. The results of the study showed that BUMDes Savana Result is on a strategy of "hold" and "maintain" by applying market penetration strategies and product development strategies.  BUMDes Savana Result still needs help from the Village to develop its business. Agricultural products from agricultural land can be developed into their own products.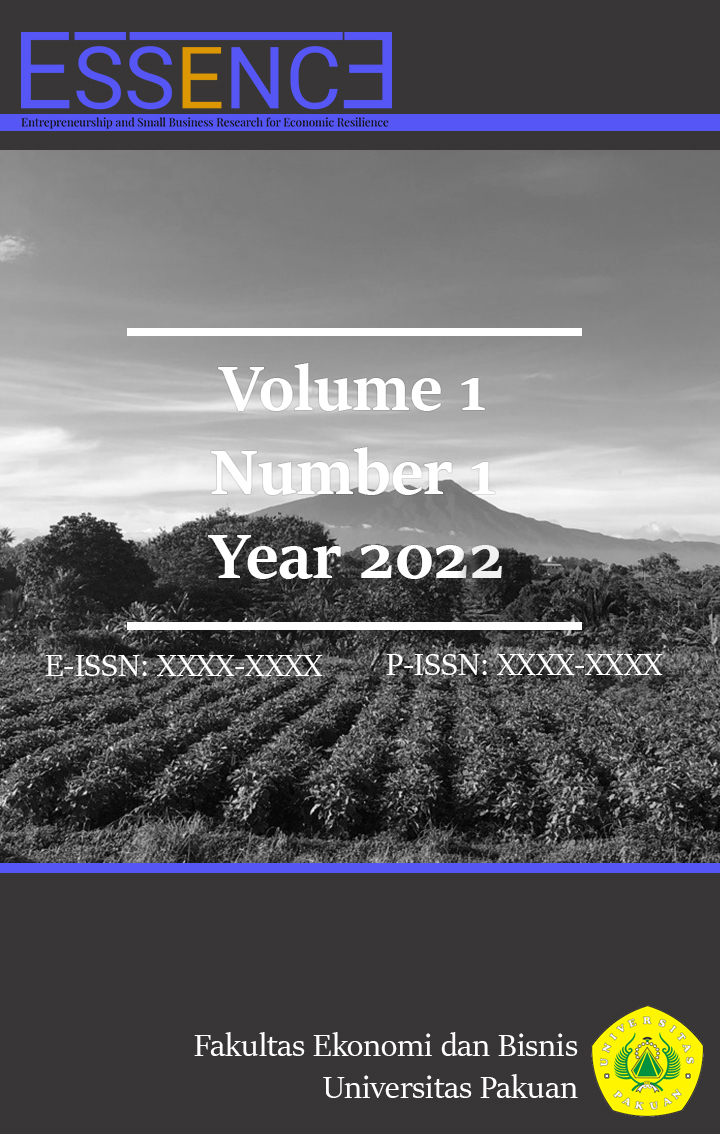 Downloads