HUBUNGAN KUALITAS PRODUK DENGAN KEPUASAN KONSUMEN PADA PRODUK TAS ISLAND OF STONE
Keywords:
Kualitas Produk, Kepuasan Konsumen, Hubungan, Product Quality, Consumer Satisfaction, Correlation
Abstract
ABSTRAK
Penelitian ini bertujuan untuk menganalisis hubungan kualitas produk dengan kepuasan konsumen pada produk tas Island of Stone. Jenis penelitian ini adalah penelitian kuantitatif. Data yang digunakan data primer yang diperoleh dari survey, dengan cara melakukan wawancara dan menyebarkan kuesioner. Populasi pada penelitian ini adalah pengunjung outlet tas Island of Stone di Bogor Trade Mall. Teknik pengambilan sampel menggunakan metode accidental sampling dan responden sengaja dipilih dari 100 orang yang mengunjungi outlet tersebut. Metode analisis data yang digunakan adalah analisis deskriptif dan analisis korelasi Rank Spearman. Hasil dari penelitian ini adalah rata-rata tanggapan dari konsumen terhadap kualitas produk sangat puas. Demikian juga halnya terhadap kepuasan konsumen. Selain itu terdapat hubungan yang kuat antara kualitas produk dengan kepuasan konsumen. Berdasarkan hasil penelitian ini pengusaha tas Island of Stone harus meningkatkan kualitas produk dan kepuasan konsumennya. Terutama di indikator keistimewaan tambahan (features), kesesuaian dengan spesifikasi (conformance to specification), dan daya tahan (durability).
ABSTRACT
The study aimed to analyze the relationship of product quality to consumer satisfaction in Island of Stone bag products. This type of research is quantitative research. The data used primary data obtained from the survey, by conducting interviews and disseminating questionnaires. The population in this study was visitors to the Island of Stone bag outlet in Bogor Trade Mall. Sampling techniques use accidental sampling methods and respondents are deliberately selected from 100 people who visit the outlet. The data analysis method used is descriptive analysis and Rank Spearman correlation analysis. The result of this study was that the average response from consumers to product quality was very satisfied. The same goes for consumer satisfaction. In addition, there is a strong relationship between product quality and consumer satisfaction. Based on the results of this study, Island of Stone bag entrepreneurs must improve the quality of product and customer satisfaction. Especially in indicators of additional privileges (features), conformance to specification, and durability.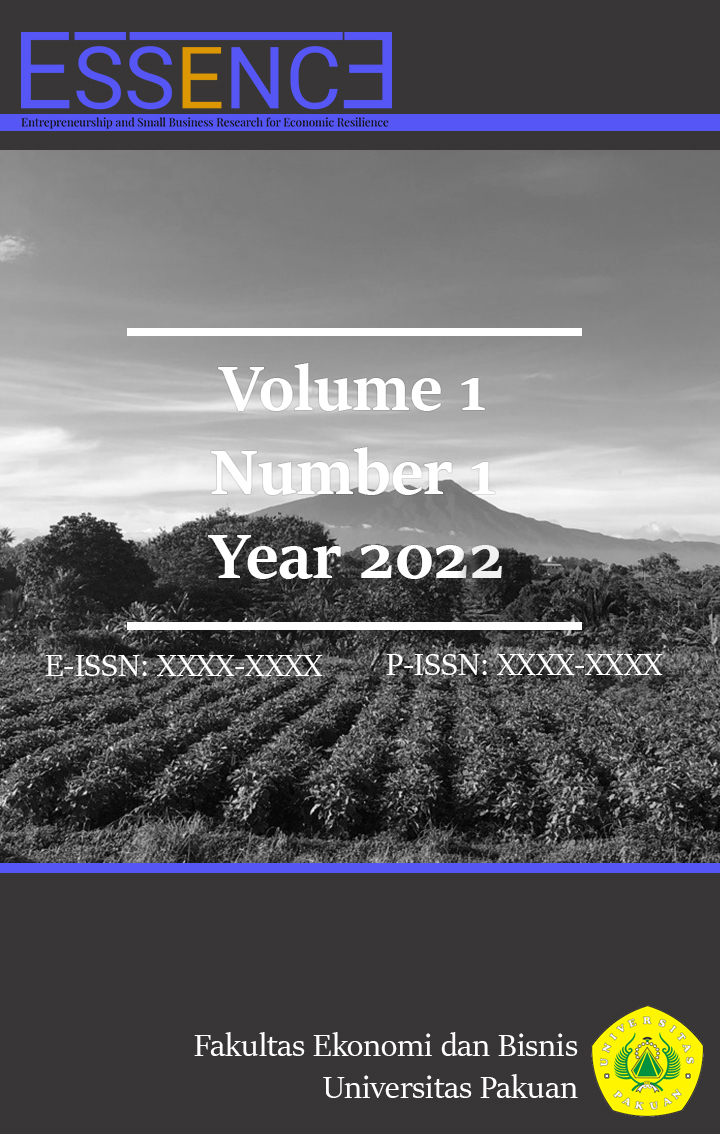 Downloads